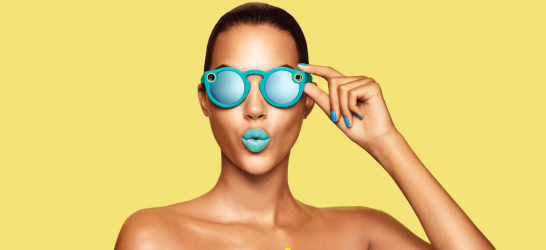 In a fascinating example of the power of a brand to reinvent itself, the app-du-jour Snapchat has rebranded to Snap Inc and launched its first foray into product design – Spectacles: a pair of sunglasses that record videos and connect to the smartphone app.
The rebranding is a conscious expansion of the company's activities beyond just the Snapchat application (which retains its name) and Spectacles, a pair of sunglasses that have a built-in camera that records videos in a circular format with a 115-degree field of view. Spectacles is the company's first foray into product design.
As Marketing Magazine reports, the sunglasses syncs with the app via Bluetooth or Wi-Fi to let users create and save video clips by tapping on the top left of the frames. The glasses will start rolling out in the coming months in three colours – in coral, teal and black – and are 'capable of storing a day's worth of Snaps on a single charge,' according to the company. They will cost US$129.99 initially.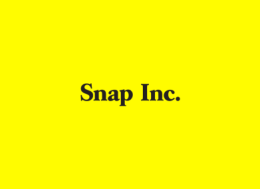 60 million of Snapchat's over 150 million daily users come from Canada and the USA. 50 million are in Europe. Two thirds of these users create daily within the app, the average user spending 25-30 minutes in it.
A company spokesman explained: "We rebranded our company to Snap Inc. because we are bigger than just one app. Snap Inc is a camera company – we believe that reinventing the camera represents our greatest opportunity to improve the way people live and communicate."
So there you go. Start as an app. Become a camera company. Where next for this – and many other – innovative and imaginative companies?
At MOP, we note that the migration of your business activities from one area to another – even a closely related one – is always a risky prospect. Companies "take their eye off the ball". They become distracted. Or they paddle in pools too deep for their pockets, or their practical experience. It can simply be "a step too far" for some businesses.
But the prize for getting it right is reducing your corporate risk profile, and spreading your revenue opportunities, while opening the market aperture to new customers.
Funnily enough, one of the best ways to brainstorm such possibilities is to invite your ad agency to "blue sky" how you might add some more strings to your bow, using what they know about your capacities, and the marketplace in general, to come up with new and creative ways to reach eager consumers. They may also know potential production, marketing or technology partners who can help you "make it happen".
Using a good ad agency just to write ads is such an under-use of some of the most fertile minds around.